February is Women in Horror Recognition Month, a movement that was founded to support and assist female genre artists in gaining opportunities, exposure and networking. In honour of the event, Sirens Call Publications devotes its February issue of The Sirens Call to supporting the cause and featuring the excellent talent displayed by ladies writing horror.
First up today is 'Burial Rites' by Katie M. John which starts on page 156…
"Ever since sixteen year old Lillian Gladstone had been unfortunate to have been locked in the play-chest as a playful prank, her worst fear was being buried alive; the thought of suffocating on her own screams plagued her dreams for years.
In an attempt to know her enemy better, Lillian had become obsessed with all things death – it was an obsession that both her parents and her peers thought too weird to be loveable, and so Death ironically became both her dearest companion and her most fearful foe.
Lillian didn't know that necrophilia was anything other than some sick pervert wanting to sleep with dead people; which is true, but not the only presentation of the psychological disorder. A Greek word, it means lover of Death; ranging in intensity from an interest in the aesthetics of death to a grave addiction…"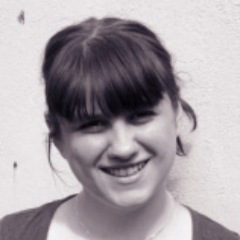 ABOUT THE AUTHOR – Katie lives in London with her husband and their two daughters. She started writing poetry at the age of fifteen and has since gone on to write an Amazon UK best-selling Young Adult fairy-tale series, 'The Knight Trilogy' and stand alone novels, 'Beautiful Freaks', a Parnormal-Gothic-Detective novel, and 'When Sorrows Come', a contemporary tragedy, loosely based on Shakespeare's Hamlet. She is currently working on book one of 'The Meadowsweet Chronicles'; a tale of modern witchcraft, blending American and English occult folklore.
Twitter: @KnightTrilogy
Blog: http://www.katiemjohn.blogspot.com
Next is C. A. Verstraete's 'The Perfect Gifts' which is on page 161…
"Such everyday niceties like greeting cards, holidays and celebrations vanished once the Zs came to town. And now that he'd turned zombie, such things didn't matter to Spence anymore, either.
Roaming the near empty streets, he did notice the windows displaying old cards and pretty things left behind by the fleeing hordes of people. For some reason, the messy but odd assortment of turkeys, hearts and even Santa-decorated items touched a yet-human part inside him. He stood and stared at the colorful display from his remaining good eye, the images and colors stirring something buried deep within.
Ever since he'd been scratched by his crazed former friend, all Spence knew was blinding, raging hunger and a need to keep walking, to go back…"
ABOUT THE AUTHOR –  Christine Verstraete's stories have appeared in various anthologies including, Feast of the Dead – Hors D' Oeuvres, Timeshares from DAW Books and coming in Athena's Daughters. In her recent book, GIRL Z: My Life as a Teenage Zombie, 16-year-old Becca faces life as a part-zombie with odd quirks no girl wants to be noticed for. 
Blog: http://girlzombieauthors.blogspot.com
Website: http://cverstraete.com
And rounding out this last feature is an excerpt from The Coven by Angie Gallow. You can find an interview with Angie starting on page 162…
"Tell me again," Maurice Sorel paced his office furiously. "What happened?"
Sebastien Vilmont leaned against a polished end table. He was battered, covered in dirt and grime. His trousers were grey in patches from colliding with the ground; his blouse held tears and was spotted with drying blood. He wiped his mouth with one hand while the other hand held him against the table.
"I told you. We were ambushed," Sebastien claimed. He had taken his hand away from his mouth and looked at Maurice. His deep jade eyes glowed behind the roaring fireplace. He and Maurice studied one another before Maurice turned away to his desk where a crystal bottle filled with red liquid awaited him. Maurice lifted the plug from the bottle with nervous hands and poured the contents into three matching crystal glasses. He passed one to Sebastien and the other to his son, Alaric, as he stood at his friend's side.
The office door was locked and the three men stood alone. The stillness lingered heavily on the room. Sebastien watched Maurice sip from his glass as he moved in circles reminding Sebastien of a caged panther. Sebastien leaned forward to relieve his frame from the ache careening up his spine as he leaned against the table…"
ABOUT THE AUTHOR – Angie Gallow was born in Chicago and currently attends Columbia College Chicago. This is her first novel.
Twitter: @AngieGallow
Facebook: Angie Gallow, Author
If you like what you've read so far, why not download the issue for FREE? There are other wonderful pieces of fiction and poetry waiting for you!