February is Women in Horror Recognition Month, a movement that was founded to support and assist female genre artists in gaining opportunities, exposure and networking. In honour of the event, Sirens Call Publications devotes its February issue of The Sirens Call to supporting the cause and featuring the excellent talent displayed by ladies writing horror.
First up today is Nina D'Arcangela, whose story 'Testing' starts on page 20…
"Tearing free of the straps binding it to the table, it slams its muscular body against the one-way mirror and snarls, "What have you done to me?" Its hideously deformed jaw and engorged tongue make the words nearly indecipherable. Saliva drips down the glass, its claws scratch angrily at the slick surface; the creature fights in vain to smash its way through three feet of impenetrable barrier.
From the other side of the glass, the doctor stands dead still, staring at the monstrosity thrashing against the window mere feet away. After an elongated pause, he orders, "Open Room Two."
Without hesitation the operator does so.
As the door slides smoothly upwards into the wall, the staff can see a young woman crouching in the corner shielding two small children. Filth and vomit stain her T-shirt and jeans; their terror is palpable…"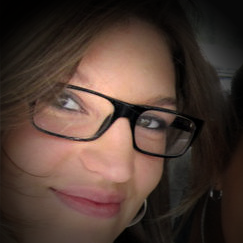 ABOUT THE AUTHOR – Quirky little horror chick who likes to write soul rending snippets of despair; reads anything from splatter matter to dark matter; an UrbEx explorer and professional photographer who loves to explore abandoned areas, decrepit buildings, purportedly haunted places and old graveyards. Nina is also the Social Media Coordinator and one of the co-owners of Sirens Call Publications as well as the owner and resident nut job of Dark Angel Photography.
Twitter: @Sotet_Angyal
Blog: SotetAngyal, The Dark Angel

Next on our journey through the eZine we have Foinah Jameson with her story 'Depravity Cavity' starting on page 22…
"The man looked around at the sterile, white room empty of any adornment save for one chair and a paper-covered examination table, and squinted under the bright fluorescent lighting. His shoes squeaked against the tile floor as he made his way to the chair.
"So, what kind of doctor did you say you were? And why do you have an examination room in the back of an empty building?"
"People see what they want to see. Plus I need the space; I collect things." The woman smiled, and then winked. "On the table, please."
"Oh, okay." He sat down, hyper-conscious of the way the room echoed, enhancing every sound that he made. "But what kind of doctor?"
"I'm a –" She thought for a moment and then said, "Midwife. I help deliver women in difficult situations."
ABOUT THE AUTHOR – Foinah Jameson lives in Portland, Oregon with her husband, two Norse Gods disguised as her daughters and a menagerie of used animals. She can be found nightly on her back deck, typing and cackling madly as dark, comic tales  come to life in her laptop. Foinah has published three short story collections, and her novel, Mostly Dead Melvin, will be released in September 2014.
Twitter: @FoinahJameson
Website: http://www.foinahjameson.com
Miranda Kate also graces the pages with her story 'Bound' on page 27…
"Christa was getting into her car when he approached her. She was still on campus, so when he asked, "Excuse me, can you help me?" she just assumed he was a new student. She turned with a smile, saying, "Sure", but hadn't expected him to grab her and smother her face with a cloth.
She came to with a pounding headache, finding herself almost naked in the back of a van. He was sitting up front and turned when she moved.
"Hey doll, you awake now? How about some fresh air?" He pulled out a rifle and pointed it at her. "We're gonna play a little game. It's called 'run rabbit, run'." The yellow toothed grin he flashed at her made her feel queasy…"
ABOUT THE AUTHOR – Miranda Kate is a British expat living in Holland, who by day is a freelance editor, and by night a writer of dark, disturbing real life fiction. Primarily a novel writer, Miranda enjoys exploring her writing through flash fiction, finding a certain satisfaction in the end result.
Twitter: @PurpleQueenNL
Blog: http://purplequeennl.blogspot.nl/
And the last of our authors to be featured today is Claire Riley, whose story 'The Spark' begins on page 28…
"It starts with a spark, a flash deep inside my brain. A slow hum of light stirs me.
Like a match being struck and igniting the kindling in a fireplace, the black hole that is my existence slowly begins to burn with a single glow of fire. A warm radiance, almost a softness behind my eyes, wakes me from my slumber. I am aware of nothing, and yet everything all at once, as my thoughts begin to come to me in dribs and drabs. I stretch out toes and fingers, sounds slowly beginning to filter through to me. The world is a muffled abyss to my tired ears.
I was sleeping so peacefully. Please leave me be.
The burning, slowly at first, begins to seep through and encompass my limbs, making them twitch—a liquid flexing my clogged-up veins like fat from a pig. Sleep relinquishes the hold it still has over me and my eyes begin to flutter until eventually they open.
I see blackness. I feel blackness. I am blackness…"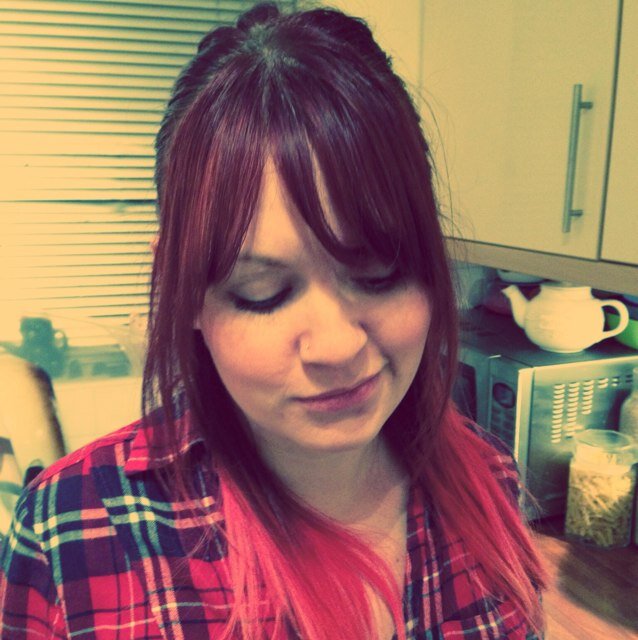 ABOUT THE AUTHOR – Claire C Riley's work is best described as the modernization of classic, old-school horror. She fuses multi-genre elements to develop storylines that pay homage to cult-classics while still feeling fresh and cutting-edge. She writes characters that are realistic and kills them without mercy. Claire's the author of "Limerence," "Odium," and "Odium Origins" and a proud contributor to the upcoming anthology 'Let's scare cancer to death.'
Twitter: @ClaireCRiley
Website: www.clairecriley.com
If you like what you've read so far, why not download the issue for FREE? There are other wonderful pieces of fiction and poetry waiting for you!